by Carl Kruse
A unique phenomenon emerged in the heart of Berlin in the nineteenth century: a creative center for fashion and ready-made clothing. Hundreds of garment companies were established, which manufactured modern wear and developed new designs that were sold throughout Germany, and the world. The industry reached the height of its success in the 1920s. Freed from corsets, sophisticated women of the time dressed in the popular "Berlin Chic" sold by Valentin Manheimer, Herrmann Gerson, and the Wertheim department stores. Berlin's fashion industry became a global, highly desired brand. Fashion and the vibrant art scene in Berlin stimulated creativity. Bauhaus architects influenced the making of simple and effective fashion designs, and composers, actors and directors of popular musicals and films turned fashionable themes into everyday cultural items. Berlin's fashion industry was as popular and lucrative as Paris Couture, and Jewish fashion designers were regarded as trendsetters for new styles in Europe.
However, after 1933, most Jewish clothing industrialists, shop owners, and fashion designers were confronted with the hatred and violence of Hitler's Third Reich. In 1836, Hausvogteiplatz in the center of Berlin, had become the established center of the German fashion industry. Now it was targeted by the Nazis. Many Jewish companies were "Aryanized" while their owners were robbed, displaced, and murdered. Under new Aryan management, these newly created firms produced conservative clothing that represented an entirely different image of women. In November 1939, Nazi stormtroopers raided hundreds of Jewish companies and shops all over Germany, particularly in Berlin. That was the end of more than 100 years of creative fashion and Jewish design in the city. Of the more than 2800 Berlin fashion companies in 1930, none was left in 1939. Until today, there is still no official recognition by the German fashion industry of their active part in the confiscation of Jewish companies starting in 1933. Some Jewish fashion designers, originally from Berlin who managed to escape, launched successful careers in the USA.
Uwe Westphal's book Fashion Metropolis Berlin 1836-1939: The Story of the Rise and Destruction of the Jewish Fashion Industry brings back to life Berlin's fashionable past while also serving as a clear and painful reminder of the great injustice that was committed. Uwe examines Jewish participation in Berlin's fashion industry and how Nazi loyalists within the industry contributed to the Holocaust.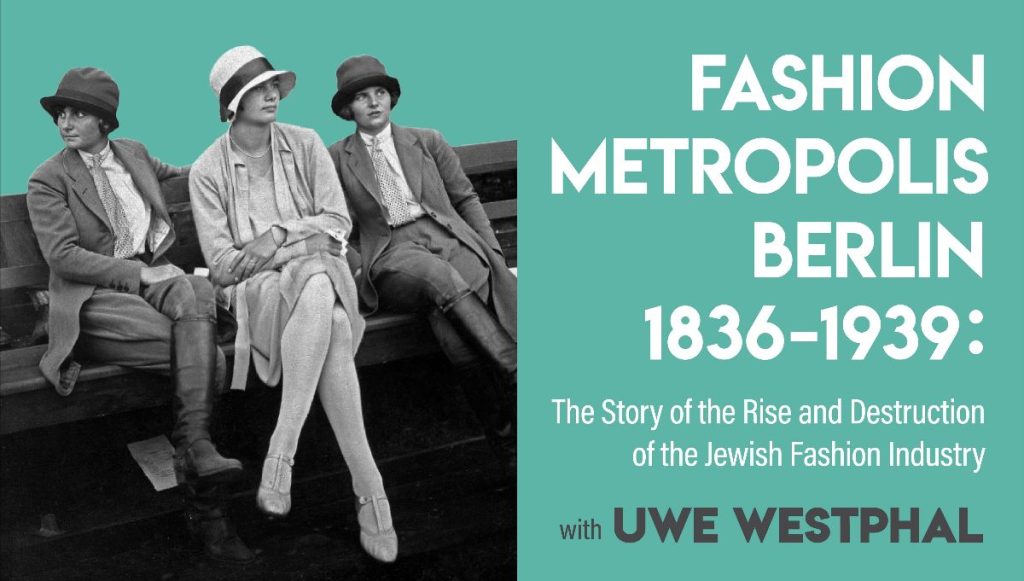 Join us on May 10, 2023 at 6:30pm at the Inizio restaurant, Fasanenstr. 77 in Berlin as Uwe discusses his book. There will be a brief presentation, followed by a Q &A session and then complimentary wine, soft drinks and appetizers for all. There will be a cash bar and full restaurant menu as well.
Uwe is an author and journalist residing in Berlin and London. He has worked for the international PEN association of writers, and as a journalist and producer for PBS and CBS in New York. He is the author of four history books about the Third Reich, numerous essays, and articles in the United Kingdom and Germany. His work has also appeared on Radio 4 and BBC. Recent lectures at Berkeley, Yad Vashem-Jerusalem, Florida JCC, Milwaukee, United States Holocaust Memorial Museum Washington and at the FIT New York.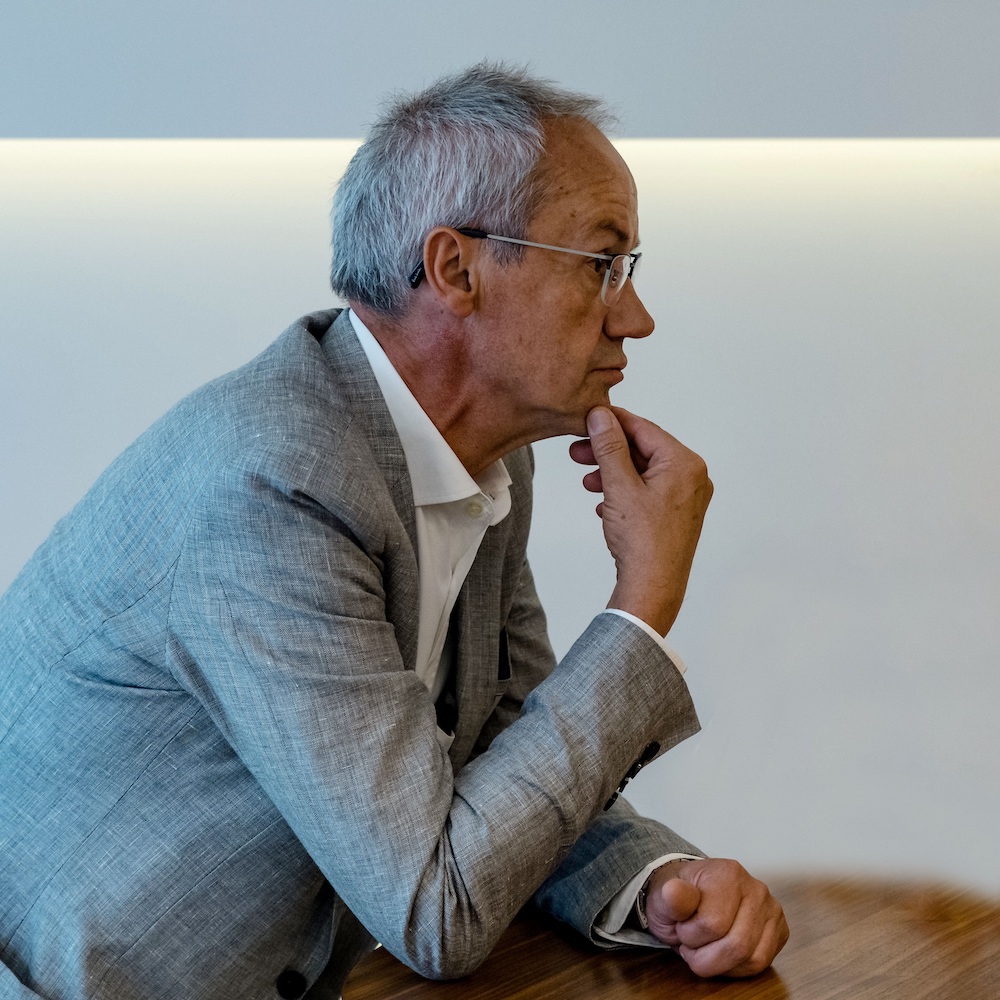 Uwe Westphal

I personally look forwarding to welcoming all at Inizio for what will be a special evening.
===================
Don't miss our upcoming chat on Democracy and Authoritarianism.
Another Carl Kruse Website is at this link.