by Carl Kruse

Berlin Beer Week returns this September and with it one of their marquee events which is the "Taste of the U.S.A." cruise, featuring a tour around the watery parts of Berlin, unlimited tasting of 30 craft beers from North Carolina and Tennessee, a free Bourbon tasting, several DJ sets, and an after party. We will take a look at Berlin from the water and sample artisanal beers. Even if you don't like beer this is good.
The organizers of Berlin Beer Week have invited us once again to join this year's cruise, which takes place on Saturday, 2 September 2023, boarding at about 14:30 from Märkisches Ufer 48 and going until about 17:00.
We have a super discounted rate of 49.90€, which includes the cruise, unlimited beer, a reserved after party area for us, and the first beer free at the after party. It is a lot of love.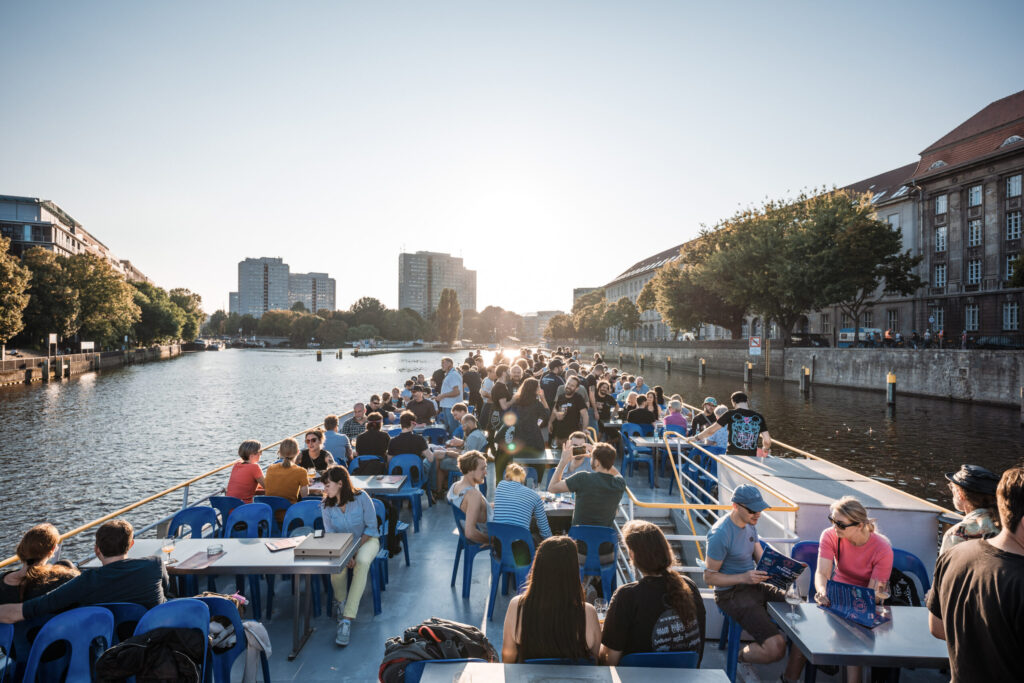 Berlin Beer Week takes place in September, but the cruise always sells out early so if you are interested please reach out as soon as possible to Carl Kruse at [email protected] to RSVP.
In other news, there is a book presentation with Uwe Westphal on May 10 with complimentary wine and appetizers at INIZIO at 18:30 and a happy hour at "Hier Wo Du Strahlst" on May 24 beginning at 19:00.

Cheers and to a great Spring!
Carl Kruse